ON-CAMPUS HOUSING
The conference center provides us with great on-site accommodations. Both individual and family housing are available. Family housing is for families with at least 3 paying participants. Family rooms can sleep up to 6.
Please note, in order to have enough housing, families of less than four might be paired with others in same gender rooms.
Sunday will be a prologue day featuring a few classes, activities and a church service. We encourage you to sign up for Sunday housing to take advantage of this special opening day of camp.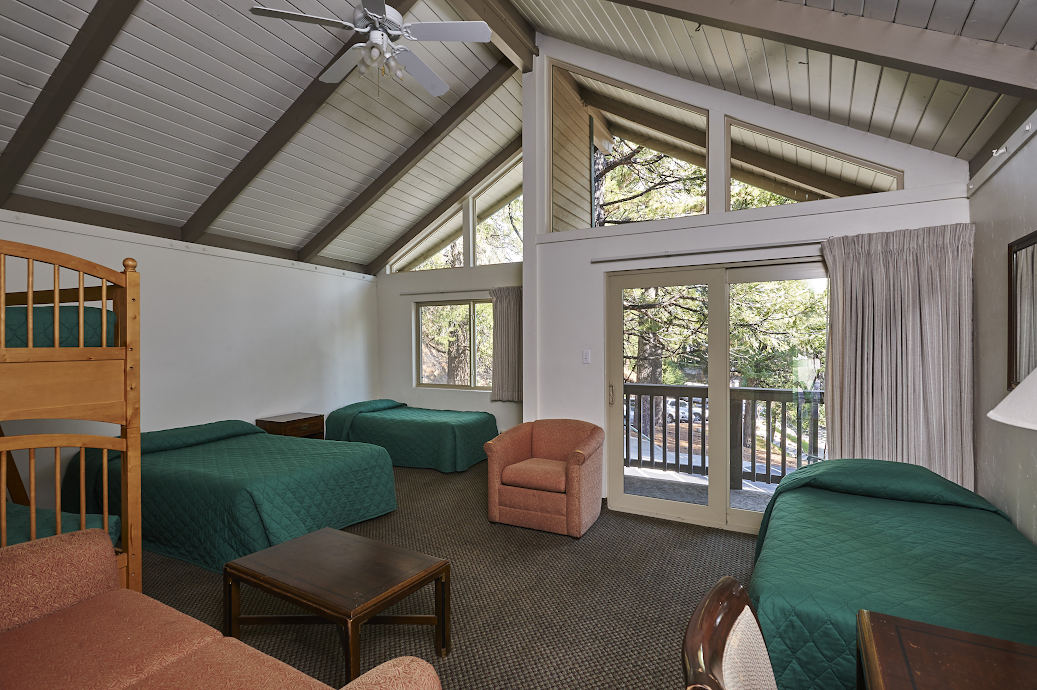 Pricing
Monday-Friday Individual: $155 per student
Sunday Early Check-In: $40
Monday-Friday Family: $300 (Minimum Three Registered People)
Sunday Early Check-In: $75
Details
*Linens will be provided
*On-site laundry room
*There are no in-room microwaves or refrigerators.
*There is a refrigerator near the dining hall that can be used to store food if you have special dietary needs. This will be accessible from 8 AM to 11 PM.
*If 24 hour access to a refrigerator is needed (ie. for medication) a small one can be placed in your room. This is for medical need only.
Please do not contact the Conference Center, email NIHD with any questions.
See lodging photos here: http://tpretreats.com/lodging/#rooms
RV's
There is a location near by for RV parking. You can find the information here:
https://www.fs.usda.gov/recarea/sbnf/recarea/?recid=26235