*New 2017-18 NIHD TP and LD Casebooks*
Now Available!
To purchase simply select which casebook you want by clicking on the PayPal link below. Once your payment has been processed we will email you the casebook within 48hrs.
New Lower Price!
2017-18 NIHD Team Policy (TP) Casebook - $45:
https://www.paypal.me/nihd/45
2017-18 NIHD Lincoln-Douglas (LD) Casebook - $30:
https://www.paypal.me/nihd/30
*Casebooks are intended one per student. Casebooks will be emailed to the same email address used for PayPal purchase. All casebooks are copyright 2017 and may not be re-distributed.
The National Institute for Homeschool Speech & Debate Camp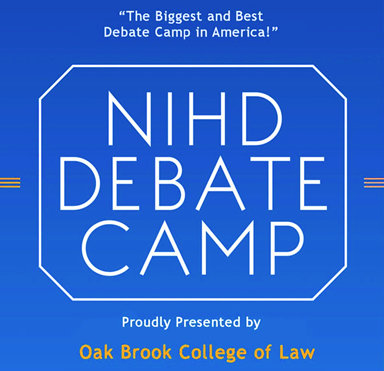 Founded by Attorney & Coach Griffith William Vertican
Where: Concordia University
Dates: July 10-15, 2017
Camp tuition: $300 - $470 (depending on track and 3 days vs 6 day camp). Parent/Coaching track is $200.
On-Campus Housing: $30 per student per night ($150 for the week) or $60 for the family apartment (sleeps four people) per night ($300 for the week)
Meals plans: range $98 (lunch/dinner) or $135 for full meal plan.
*Meal plans and on-campus housing are completely optional. We do anticipate having limited host-housing available to reduce the cost even more.
Here is a link to the map of the university: http://www.cui.edu/Portals/0/uploadedfiles/AboutCUI/Campus/Campus%20Map.pdf
Register by June 15th to avoid the $50 late fee
Eligibility: Students ages 12-18 years of age as per Stoa guidelines.
Exceptions: If a student is 11 years old, but will be competing this coming school year in Stoa, he/she may participate in NIHD.
Tracks: NIHD Debate Camp features a "Novice Track" as well as an "Open Track" for both Lincoln-Douglas and Team Policy Debate.
Novice Tracks are designed to meet the needs of students who have never debated before by teaching them the basics in Team Policy or Lincoln-Douglas Debate.
Open Tracks are geared to challenge and stretch even the most experienced debaters with cutting edge training in theory and resolution analysis.
Speech Tracks are brand new this year and designed to help students at a variety of levels. They will provide instruction in all three forms of speeches: interpretive, limited preparation, and platform events.
Students registered in LD or TP may also register for the Parli Tournament.
Dress Code: Casual, no tournament attire required.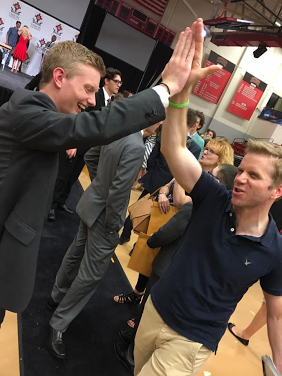 Camp Verse:
James 3:17 But the wisdom from above is first pure, then peaceable, gentle, open to reason, full of mercy and good fruits, impartial and sincere. (ESV)
For more information contact the Camp Administrator at nihdcamp@gmail.com.
Camp Director: Griffith William Vertican Esq.
---------------------------------------------------------------------------------
"In my entire debate career, I have attended only one debate camp: Concordia Debate Institute [now called NIHD]. The unique combination of in-depth lectures and personalized critique has dramatically improved my debate ability. Each aspect of the ballot is taken into account--the persuasiveness required for speaker points, the concrete evidence needed for the reason for decision, and the experience, knowledge, and skill set it takes for that final vote. If you want brilliant instruction in a friendly, Christ-centered atmosphere, Concordia Debate Institute is exactly what you're looking for!" - Stephen Roe 2010 NITOC National TP Debate Champion