INSTITUTE FACULTY
If you are interested in being on the NIHD staff team, please fill out the application here.
Featured Speakers
Griffith Vertican Esq.


is a licensed Attorney, the Director of NIHD, and one of the most successful Coaches in Stoa. His students include the 2013 National Parli Champions and Top Speaker, the 2013 #1 ranked TP Team and Speaker, the 2015 #1 ranked LD Debater, and the 2015 overall NITOC Tournament Champion. He won our nation's largest collegiate debate tournament the NPDA with a perfect 14-0 record! His first book will be The Case for Moral Excellence (May 2017).
Eric Garcia


Coach Garcia has been the policy coach for Veritas since Fall of 2006. As a former collegiate coach, he also qualified multiple teams to the NPTE for both Irvine Valley College and Biola University. His personal competitive background includes twice qualifying for the NDT in 1992 and 1993. He also placed 13th at the California state championship tournament his senior year of high school LD.
Isaiah McPeak


is the co-founder of Ethos Debate Publications LLC. He has consulted and coached Fortune 500 executives, politicians, authors, keynote speakers, and students since 2003. He has coached several first place national champion debaters in parliamentary, policy debate, value debate, moot court, and persuasive speaking. His book Upside Down Debate is a five-star book on Amazon.
Mike and Mary Winther


are former high school and college debaters that have been instrumental in the development of homeschool debate for the last 20 years. Mike and Mary coach the Modesto Debate team and have taught some of the most successful competitors in homeschool debate history.
Ellen Neumann


competed in High school speech and debate all four years of high school. She competed in over 8 different speech styles as well as Lincoln Douglas debate. Ellen qualified for the National Championship for both the NCFCA and STOA organizations. Her senior year, Ellen qualified placed in the top 5 speaker in 4 different speech events, and was awarded the Best Overall Speaker award out of over 500 competitors. Outside of speech and debate, Ellen enjoys acting in community theater, playing soccer, and spending time with friends and family. She is currently working as a full time Autism Technician while she pursues her degree as an Occupational Therapy Assistant.
Heather Neumann


is the founder of Lasting Impact where she has been blessed to coach National Champion Speakers, National Finalists, and beginning students. "Speech is a journey... there is no telling where the Lord will take you or the impact you can make." She is excited to bring for the first time her top-notch speech program to Southern California. Check out her website here.
Emma Randall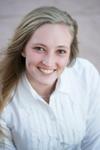 has competed in Stoa Speech and Debate since 2012, and graduates this spring. She has qualified for NITOC six times -- in all speech categories as well as Team Policy and Parliamentary debate, but parliamentary is her favorite event. She has attended NIHD multiple times, and looks forward to participating as a leader there for the first time. Emma also enjoys photography, writing, and going on long walks.
Isabelle Clausen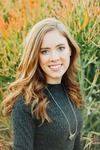 competed in STOA for 3 years and loved her time in competitive forensics! She thoroughly enjoyed LD, Mars Hill Impromptu, Original Oratory, Persuasive, and Duo Interpretation. She won many speech titles and was ranked top 10 in the nation overall for both speech and debate during most of her 2017 senior year. At the end of the 2017 season, she was ranked top five in 2 speech events. Currently, she is attending Grand Canyon University and plans to graduate in 2021 with a degree in Finance and Economics. She plans to pursue a career in Financial Advisory as well as become a Christian public speaker.
Jonathan Griswold


a former Stoa competitor, feels blessed to competed in debate. The critical thinking and deep analysis gave him much joy. He loved rebuttals; they motivated him to present arguments with clarity and conciseness. Outside of the round, it was invigorating for him to brainstorm with other debaters. Jonathan is currently studying Biology at California Baptist University, and plans to be a high school math and science teacher.
Sam Wooddell


competed in Stoa through all four years of high school. He qualified for nationals each of those years in multiple speech events, in addition to qualifying in team policy and parliamentary debate. This past year, Sam finished as a top five overall competitor in Stoa, with ten first place finishes in speech, along with five first place finishes in team policy debate. Sam was blessed to become a national champion in team policy debate at NITOC 2018. In the fall, Sam will attend Hillsdale College to study Political Economy. Sam's ultimate goal as a coach is to help students honor God through excellent debating.