The National Institute for Homeschool Debate
presents
"The Biggest and Best Speech and Debate Camps in America!"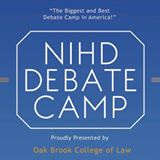 The National Institute for Homeschool Debate (NIHD) is Directed by Attorney and Coach Griffith William Vertican. He will personally teach at all our camps.
Our national level camps include:
NITOC Boot Camp
San Diego, CA
May 24th-26th
https://nitocbootcamp.homeschooldebate.net/
NIHD Washington
Seattle area
July 30th - August 3rd
https://nihdwa.homeschooldebate.net/
NIHD Texas
July 9th-13th
http://NIHDTX.homeschooldebate.net
NIHD Arkansas
Dates and details coming soon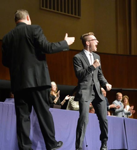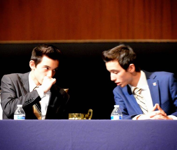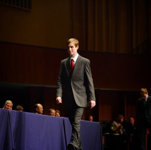 NIHD had incredible success at NITOC 2015 with our alumni winning all three national debate titles and the overall tournament champion! Our NITOC Boot Camp students were represented in both the TP and LD final rounds at NITOC 2015: TP finalists Matthew and Kyle Kendrick and LD finalist Jared Cochran. And over the last three years, no one has prepped more national champion debaters than NIHD Camps.
The Top 5 Most Unique Aspects of the 10th Annual NIHD Speech and Debate Camp
(1) Christ-Centered - From morning devotions to evening chapels, we maintain a Christ-first focus. In 2016 look for more relevant and challenging talks like: Reclaiming Masculinity, The Zombification of America, and the classic Case for Moral Excellence. Only speech and debate camp in the nation to have our own worship band!
(2) The Biggest Staff - Featuring many of the top coaches and alums like Griffith Vertican, Eric Garcia, Isaiah McPeak, Michael Tant, and many more.
(3) A Camp for Everyone - We offer multiple tracks and class options for ages 11-18 for every level and type of debate. We even have a Parents/Coaches track! And new for 2016 we will have a speech track for all individual event students, so they too can now experience the best of NIHD!
(4) Fun Social Events - Outdoor games, evening socials + Ultimate Frisbee.
(5) Best Value - Thanks to our sponsors Oak Brook College of Law and San Diego Christian College.