NIHD is excited to announce a strategic partnership with Oak Brook College of Law - a premier Christian Law School.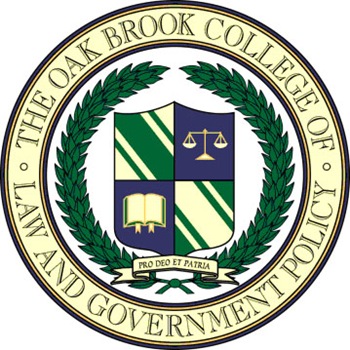 Founded in 1994, Oak Brook College has adopted an approach to legal education that is different both in form and in substance from traditional law schools. This approach is not motivated by a desire to create something new simply for the sake of change; it is in response to concerns about the integrity of the legal profession and to the opportunities provided by correspondence study.
Oak Brook College desires to train individuals to advance the gospel of Jesus Christ through service as advocates of truth, counselors of reconciliation, and ministers of justice in the fields of law and government policy. In keeping with that desire, we seek to enroll students who agree to receive a legal education consistent with the College's Statement of Faith and who share a commitment to the Statement of Mission of Oak Brook College.
Click here to visit their website!