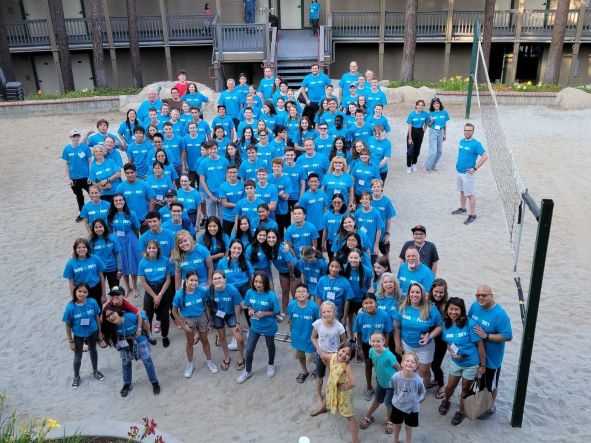 The Top 7 Most Unique Aspects of NIHD
1. Christ-Centered - From morning devotions to evening chapels, we maintain a Christ-first focus. In 2022 look for more relevant and challenging talks like: Reclaiming Masculinity, The Zombification of America, and the classic Case for Moral Excellence. NIHD is the only speech and debate camp in the nation to have our own worship band! This year's band will once again be led by the talented camp favorite Ginger (Vertican) Carrier.
2. Top Notch Staff - Joining our featured speakers is speech coach and director of Lasting Impact ministry Heather Neumann. She will be joined by 15+ of the top coaches and alums, including past champions. We maintain a low student to staff ratio (about 8 to 1) and we strive to recruit the top talent who are also aligned with the mission of NIHD to prepare warriors for Christ. (See website for updates)
3. Family Camp - Last year we had a whopping 170+ participants including 40+ parents/coaches and their families. This year's camp will be especially family-friendly, with a great location. We have a track designed just for parents and coaches with classes on how to better coach your kids.
4. Specialized Tracks for All Students - We offer eight different tracks and class options for ages 11-18 for every level and type of debate. Our tracks include: Novice LD, Novice TP, Novice Speech, Open LD, Open TP, Open Speech, Parli (combined with open LD/TP), and Parent/Coaches track.
5. Super Fun Social Events – For 2022 we will have great outdoor activities. We also have plenty of playtime with so many on-site amenities you can be sure this year's camp will also be super fun for the whole family! Why not make NIHD your family vacation destination?
6. Ideal Preparation for 2022-23 Season - NIHD is the best camp to jump start preparation for the upcoming season. We prepare students in four ways: (1) We produce our own LD and TP casebooks (2) Students learn about the topics in their lab groups during their research lab time (we also teach them how to find evidence and write their own case), (3) Through our in-depth resolution specific lectures, and (4) All tracks will compete in their own tournaments on the new resolutions and an additional tournament for Parli students.
7. Best Value - This year's camp is an incredible value, as thanks to Oak Brook College of Law, we are able to offer this great facility and an all-star staff team at a great price. The all-inclusive 6-day option starts at $699 (when using the EarlyBird2022 coupon code) and includes housing, food, tuition, and the casebook. We also offer sibling discounts.