NIHD's Proven Success!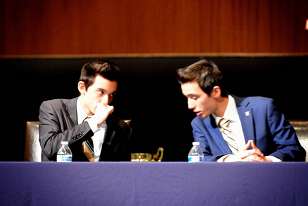 Ladies and gentlemen, the NITOC results are in! NIHD would like to congratulate the following National Debate Champions for their hard work and success:
2016 Team Policy Champions - Justin Holiman/Laura Hempton
2015 Champions



Parliamentary Top Speaker - Joseph Abell


Lincoln Douglas Debate - Grant Garcia


Lincoln Douglas Top Speaker - Joseph Abell


NITOC Tournament Champion - Joseph Abell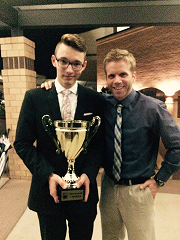 What do every single one of these Tournament Champions have in common?
Well besides being wonderfully talented competitors, they are all NIHD Debate Camp alumni and/or have received coaching from NIHD Staff & Faculty! That's right, 100% of your NITOC 2015 Debate Championship field have attended NIHD Camps or Workshops hosted by NIHD Coaches. Furthermore, both second place in Team Policy and Lincoln Douglas (Kendrick/Kendrick and Jared Cochrane respectively) are alumni from NIHD camps. Additionally, Joseph Abell received year-long coaching via the VALOR Online Classes presented by NIHD Coaches Griffith Vertican, Brandon Winchel, Manoah Marton, and Luke Marvin.
Testimonials:
"When walked into my first NIHD lecture four years ago, I had no idea what to expect. I was young, I was nervous, and was a terrible debater. During that entire week and the other two I spent there over the next couple years, I learned and grew in so many ways: I got older, and with that I grew wiser, more confident and more Godly; I even became a much better debater. I didn't just learn how to debate behind a podium, though, because the camp experience teaches you to become a better communicator and contender for the Faith. NIHD took a thirteen-year-old-girl, and with the incredible faculty, amazing group leaders, beautiful worship, awesome lectures, fantastic competition, and indescribable fellowship, turned me into a varsity debater much more ready to face the world." -Brenna Bakke-
--------------------------------------------------------------------------------------------------
"The best instruction I received while in the NCFCA was from the CUI summer institute. Not only do Konrad and Griffith break down in-depth strategies and make them simple to understand, but they also spend lots of time working with you and your partner individually. Thanks to skills and concepts I learned at camp, I'm winning more rounds and feel more confident." -Will Prier-